Rocket Plan 4G LTE
GMD | GB
1GB D200
1.5GB D230
2GB D400
3GB D500
5GB D600
8GB D950
10GB D1,195
15GB D1,275
20GB D1,375
Super Plan 4G LTE
GMD | GB
50GB D1,575
60GB D1,650
70GB D1,750
80GB D1,850
90GB D1,950
150GB D2,250
175GB D2,750
200GB D3,250
Mbotai (Corporate) 4G LTE
GMD | MBPS
10Mbps D17,250
15Mbps D21,850
20Mbps D27,025
30Mbps D28,750
Jula (SME) 4G LTE
GMD | MBPS
8Mbps D4,600
10Mbps D6,900
12Mbps D8,050
14Mbps D9,200
Na Korda (My Home) 4G LTE
GMD | MBPS
2mbps D2,300
3mbps D2,875
4mbps D3,450
5mbps D4,140
6mbps D4,830
Home Wimax
GMD | MBPS
4Mbps D2,250
5Mbps D2,500
8Mbps D3,250
10Mbps D4,000
Business Wimax
GMD MBPS / month
For Business packages
D1,000 Per Mbps
Corporate Wimax
GMD MBPS / month
For Cooperate packages
D1,500
Per Mbps
Router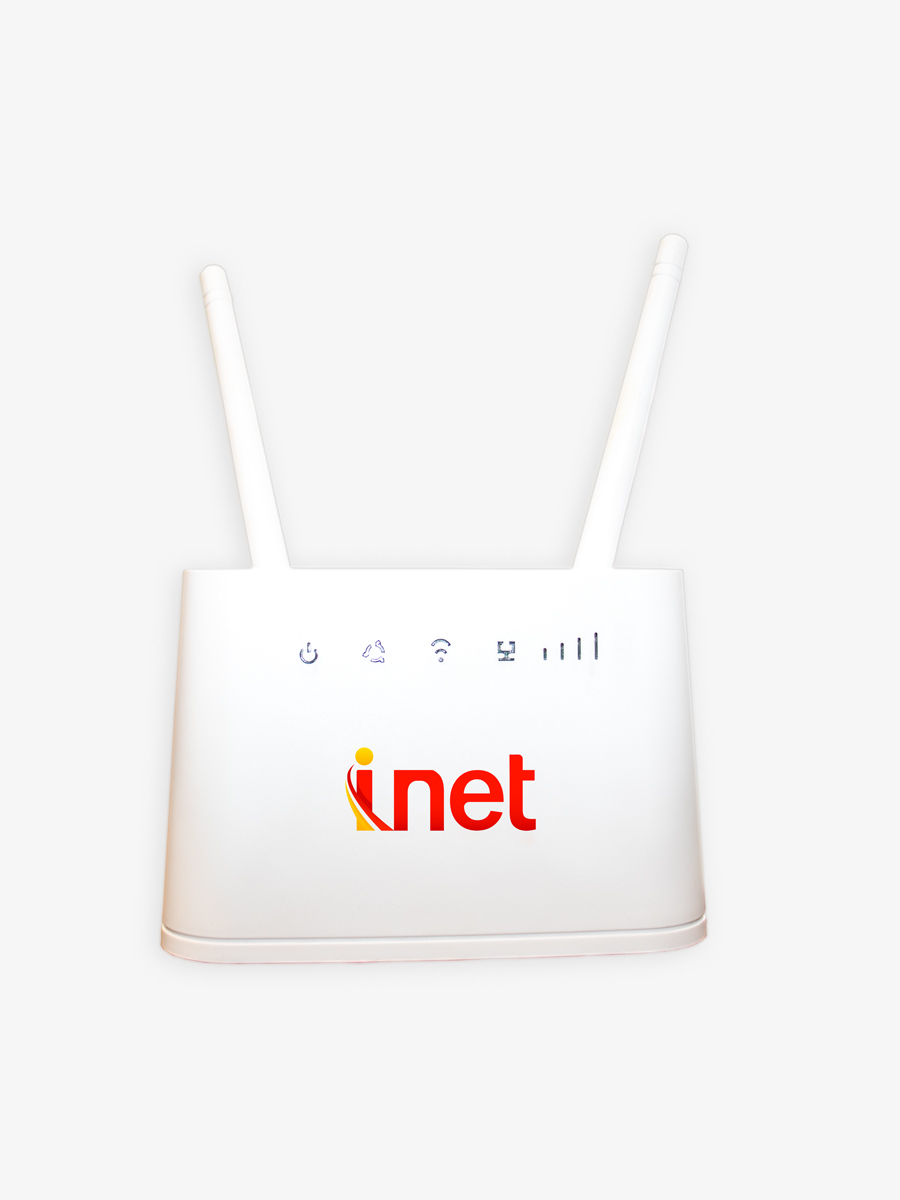 Smoothly stream and share movies, music, photos with your families and friends at the same time. No need to connect to the broadband, just plug the 4G SIM card and play! With an in-built battery, stay connected even if there's no electricity!
Features
Speed: 5 - 13 Mbps
In-built battery
4G Ultra Speed
Insert SIM and play
External dual antenna
Smart colourful screen
Ethernet port
Secure network
Name
OUR OUTDOOR CAT6-LX CPE
Max Output Power
23 ± 2 dBm
NAT
23 ± 2 dBmort forwarding, Port trigger, DMZ, ALG'
Firewall
P/MAC/URL filter; access control;
block port scanner/SYN flood; SPI filter
Diagnostics
TCP dump, ping, traceroute
Statistics
LTE status; connection/system up time; device status;
DHCP client list; Wi-Fi station list; firewall status
Our Outdoor high-gain Customer Premise Equipment (CPE) provides super performance and excellent routing capabilities, which will bring broadband data and voice services to end-users. Wireless and wired devices, including mobile phones, laptops, tablets, and other smart devices, can access the UE simultaneously.
Features
Speed – 40 Mbps
User-friendly LED status indicators
Pole or wall mounted
Wi-Fi assisted alignment
Smart colourful screen

Disclaimer: Customer(s) will need to buy access point and cables separately.